Europe est un groupe de rock suédois, originaire de Upplands Väsby, à Stockholm. Depuis sa formation, Europe compte onze albums studio, plusieurs albums live, ainsi que de nombreuses compilations de leurs meilleures chansons. Europe s'inspire de plusieurs groupes de rock comme Deep Purple, Whitesnake, Rainbow, Led Zeppelin, Thin Lizzy, Kiss, UFO et du Michael Schenker Group.
Après deux premiers albums ayant une signature plutôt heavy metal, qui rencontrent du succès en Scandinavie et au Japon au début des années 1980, Europe devient mondialement célèbre en 1986 avec son troisième album, The Final Countdown. Plus proche du hard rock mélodique et hard FM, rappelant des groupes comme Bon Jovi, cet album devient un succès considérable en se vendant à plus de 3 millions d'exemplaires aux États-Unis et à plus de 15 millions dans le monde.
Europe est l'un des groupes de hard rock les plus couronnés des années 1980 (tout comme Def Leppard, AC/DC, Bon Jovi, Guns N' Roses, Van Halen, Aerosmith ou bien Scorpions), vendant plus de 25 millions de disques dans le monde. Aux États-Unis, le groupe atteint le Top 20 des albums dans le Billboard 200 avec deux albums (The Final Countdown et Out of This World) et le Top 10 des singles dans le Billboard Hot 100 grâce à deux titres (The Final Countdown et Carrie).
Le groupe décide de faire une pause en 1992, après la tournée pour l'album Prisoners in Paradise, chacun des membres voulant faire des albums solo ou mener à bien d'autres projets musicaux. Le groupe se réunit temporairement pour un concert unique à Stockholm pour le réveillon en 1999, avant d'annoncer une réunion officielle en 2003. Depuis, Europe continue à se produire en concert et a enregistré six albums : Start from the Dark (2004), Secret Society (2006), Last Look at Eden (2009) Bag of Bones (2012), War of Kings (2015) et Walk the Earth (2017).
Top Titres
1
The Final Countdown
2
Carrie
3
Rock the Night
4
Cherokee 5
Open Your Heart
6
Superstitious
7
Danger on the Track
8
Heart of Stone 9
Time Has Come
10
Ninja
Top Albums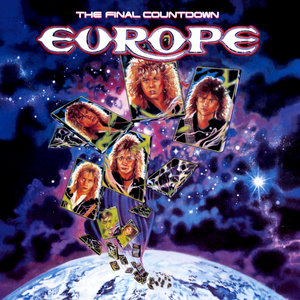 The Final Countdown
pistes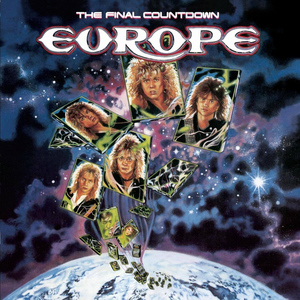 The Final Countdown (Expanded Edition)
pistes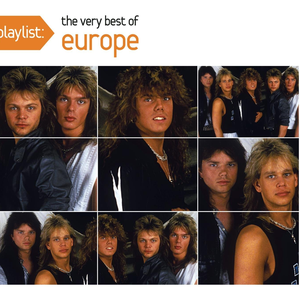 Playlist: The Very Best of Europe
pistes