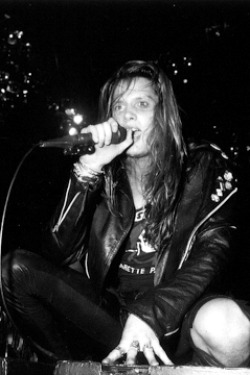 Brief history :
Skid Row is an american Heavy Metal/Hard Rock band, formed in 1986 in Toms River, New Jersey. The group was commercially successful in the late 1980s and early 1990s, with its first two albums Skid Row and Slave to the Grind certified multi-platinum, the latter of which reached number one on the Billboard 200. The band's third album Subhuman Race was also critically acclaimed, but failed to repeat the success of its predecessors. During this period, the band consisted of bassist Rachel Bolan, guitarists Dave Sabo and Scotti Hill, drummer Rob Affuso, and frontman Sebastian Bach. The band sold 20 million albums worldwide by the end of 1996.
After replacing Bach with Johnny Solinger and Affuso with Phil Varone in 1999, Skid Row released Thickskin and Revolutions per Minute, which garnered mixed to negative reception. In 2015, Skid Row announced the band and Solinger have parted ways. The same day, Bolan and Sabo stated that Tony Harnell, formerly of TNT, was their new vocalist. Eight months later, however, Harnell left the band. In 2017, ZP Theart was named the official lead singer after spending a year as a touring member of the group.
Early years (1986–1988)
Skid Row was formed early 1986 in Toms River, New Jersey, by bassist Rachel Bolan and guitarist Dave Sabo. The pair recruited guitarist Scotti Hill and drummer Rob Affuso through newspaper ads. Lead vocalist Sebastian Bach replaced original singer Matt Fallon (Fallon) after the band spotted Bach singing at rock photographer Mark Weiss's wedding at the age of 18, and the members asked him to join in early 1987. The band began playing shows in clubs throughout the eastern United States.
Sabo and John Bongiovi were teenage friends and Sabo was briefly a member of Bon Jovi before being replaced by guitarist Richie Sambora. Sabo and Bongiovi agreed that if one of them made it in the music business, he would help the other out. Bon Jovi's manager Doc McGhee sought out Skid Row, and secured the band a record deal with Atlantic Records in 1988. Skid Row recorded its debut at the Royal Recorders in Lake Geneva, Wisconsin with producer Michael Wagener. Before releasing the album, the management have paid a reported $35,000 to guitarist Gary Moore for the rights to the name of his namesake band.
Skid Row (1989–1990)
Skid Row, released in January 1989, was an instant success. The record went 5× platinum on the strength of the Top 10 singles "18 and Life" and "I Remember You". Skid Row was an opening act on Bon Jovi's 1988–1989 The Jersey Syndicate tour, who was promoting its New Jersey album. As part of the six-month tour, Skid Row played its first ever UK gig supporting Bon Jovi's outdoor show at Milton Keynes Bowl on August 19, 1989. The next day, Skid Row played a successful club show at London's Marquee Club in Charing Cross Road. Skid Row also took part in the Moscow Music Peace Festival, which was set up to keep McGhee out of jail.
McGhee was facing drug trafficking charges, and therefore set up an anti-drug/peace concert in Russia, featuring a few of the artists that he and his brother managed.
Skid Row returned to the UK three months later opening on Mötley Crüe's European Dr. Feelgood Tour in early November 1989 with White Lion. That was followed by a UK headlining tour culminating in a show at London's Hammersmith Odeon, with Vain supporting. In what is referred to as "The Bottle Incident" by fans of the band, Bach was hit onstage with a bottle thrown from the crowd at a concert in Springfield, Massachusetts, where Skid Row was opening for Aerosmith on December 27, 1989. Bach threw the bottle back, hitting a girl (not the thrower), so he jumped on the crowd to beat the person who can be seen on a tour video released by Skid Row called Oh Say Can You Scream in 1990.
Shortly thereafter, at another show, Bach put on a T-shirt proclaiming the anti-gay slogan "AIDS Kills Fags Dead". The shirt was given to him by a fan, but Bach eventually expressed regret over the incident, claiming that he did not read the slogan before putting the shirt on. The band also recorded a cover of the Sex Pistols "Holidays in the Sun" for the Make A Difference Foundation release Stairway to Heaven/Highway to Hell.
Slave to the Grind (1991–1992)
Skid Row returned to the studio with Wagener in 1990, to record its second studio album. Slave to the Grind was released in June 1991 and debuted at number one on the Billboard 200. The album reached 2× platinum status without any radio hits. Skid Row once again went out on a worldwide tour which lasted over a year, including a leg supporting Guns N' Roses in 1991 and an appearance at the Castle Donington festival in 1992.
Slave to the Grind was a departure for the band; where Skid Row was an album that followed the typical 80's band formula, Slave to the Grind had a heavier sound, even verging on speed metal with the title track. Skid Row took out Pantera as an opening act on much of the tour supporting Slave to the Grind. Skid Row originally asked upcoming grunge band Nirvana to open for them but they declined, saying that Skid Row was "too homophobic", relating to the Sebastian Bach T-shirt incident. Coincidentally, Nirvana's original band name was also Skid Row.
Subhuman Race and split with Bach (1992–1998)
After the Slave to the Grind promotional tour, an EP of covers B-Side Ourselves was released in September 1992. Before a third album could be recorded, Skid Row took an extended hiatus in 1993 on McGhee's recommendation to wait for the grunge movement to fade away. For some time, Skid Row parted ways with Wagener, possibly due to the music taking a different direction for the follow-up to Slave to the Grind. In 1994, the band returned to the studio with producer Bob Rock to record its third album. Subhuman Race was released in March 1995, and charted in the top 40 on the American charts. Although it did not achieve the success of its predecessors, it charted one single in the US and received positive reviews.
At that point, the band shifted to performing at smaller venues and its videos were rarely played on MTV, partly because of the rise in popularity of grunge and subsequent decline of many 1980s heavy metal styles. Skid Row was the opening act for Van Halen on its North American leg of the tour. Eventually, Bach was fired by the band in late 1996 after an argument with Bolan who turned down an opening slot on the Kiss reunion tour even though Bach already booked it. Other band members told Bach that Skid Row was too big for an opening act and that they were not going to do the show. Bach then left a message on a bandmate's answering machine telling them the band was never too big to open for Kiss.
Bolan had a side project, a punk rock band Prunella Scales who was playing at the same time as the planned Kiss show. The rift between Bach and the other band members subsequently led to him leaving Skid Row. Four years later, Skid Row was one of the opening acts for the 2000 Kiss Farewell Tour. In 1998 Skid Row released the compilation 40 Seasons: The Best of Skid Row. After Bach's departure, the remaining members continued as Ozone Monday with singer Shawn McCabe of Mars Needs Women. In 1998 and 1999, the group opened up for Kiss and Mötley Crüe under the new moniker.
New lineup and Thickskin (1999–2005)
Skid Row re-formed in 1999 with new lead vocalist Johnny Solinger and drummer Charlie Mills, later replaced by Phil Varone. After re-forming, the band opened for Kiss on its farewell tour, and also played with other 1980s metal bands such as Poison and Mötley Crüe's singer Vince Neil. In 2002 they were part of the Rock Never Stops Tour. Skid Row released its fourth full-length studio album Thickskin in 2003, which was the first album to feature Solinger and its first studio album in 8 years. In 2004, Dave Gara was announced as the new drummer.
Revolutions per Minute (2006–2012)
The fifth Skid Row album Revolutions per Minute was released in October 2006 by SPV Records. Wagener reunited with Skid Row and became this album's producer. In 2007, the band recorded "Jingle Bells" for a Monster Ballads Christmas album. In early 2010 Rob Hammersmith became the band's new drummer.
United World Rebellion (2013–present)
In February 2013 Skid Row signed with Megaforce Records, and stated the new material would be released as three separate EP's. The first chapter United World Rebellion: Chapter One, was released in April, with two more EPs set to follow in the following 12 to 18 months.
In February 2014, the band began working on the second EP. In August, Skid Row released the second chapter of the trilogy titled Rise of the Damnation Army. In April 2015, Solinger was fired from the band. Later that day it was announced that Tony Harnell, formerly of the Norwegian melodic metal band TNT, will replace Solinger. That same month the band released a re-recorded version of its early single "18 and Life" as a free download. In February, two months before Solinger's departure, Skid Row announced they were writing the third chapter of the United World Rebellion series. Harnell left the band in December, and former Dragonforce vocalist ZP Theart was filling in as the lead singer for concerts in 2016. In January 2017, Theart was named as an official member of the band.
________________________________________________________________________________________________________________________________
Bref historique :
Skid Row est un groupe américain de Heavy Metal / Hard Rock, formé en 1986 à Toms River, New Jersey. Le groupe connut un succès commercial à la fin des années 1980 et au début des années 1990, avec ses deux premiers albums Skid Row et Slave to the Grind certifiés multi-platine, ce dernier atteignant le numéro un du Billboard 200. Le troisième album du groupe Subhuman Race était également acclamé par la critique, mais n'a pas réussi à répéter le succès de ses prédécesseurs. Pendant cette période, le groupe était composé de la bassiste Rachel Bolan, des guitaristes Dave Sabo et Scotti Hill, du batteur Rob Affuso et du leader Sebastian Bach. Le groupe a vendu 20 millions d'albums dans le monde à la fin de 1996.
Après avoir remplacé Bach par Johnny Solinger et Affuso par Phil Varone en 1999, Skid Row a sorti Thickskin and Revolutions per Minute, qui a suscité une réception mitigée à négative. En 2015, Skid Row a annoncé que le groupe et Solinger se sont séparés. Le même jour, Bolan et Sabo ont déclaré que Tony Harnell, anciennement de TNT, était leur nouveau chanteur. Huit mois plus tard, cependant, Harnell a quitté le groupe. En 2017, ZP Theart a été nommé chanteur officiel après avoir passé un an en tant que membre en tournée du groupe.
Premières années (1986-1988)
Skid Row a été formé début 1986 à Toms River, New Jersey, par la bassiste Rachel Bolan et le guitariste Dave Sabo. Le couple a recruté le guitariste Scotti Hill et le batteur Rob Affuso par le biais d'annonces dans les journaux. Le chanteur principal Sebastian Bach a remplacé le chanteur original Matt Fallon (Fallon) après que le groupe a repéré Bach chantant au mariage du photographe rock Mark Weiss à l'âge de 18 ans, et les membres lui ont demandé de se joindre au début de 1987. Le groupe a commencé à jouer des spectacles dans les clubs tout au long du l'est des États-Unis.
Sabo et Jon Bon Jovi étaient des amis adolescents et Sabo a été brièvement membre de Bon Jovi avant d'être remplacé par le guitariste Richie Sambora. Sabo et Jon Bon Jovi ont convenu que si l'un d'eux réussissait dans l'industrie de la musique, il aiderait l'autre. Le manager de Bon Jovi, Doc McGhee, a recherché Skid Row, et a obtenu un contrat d'enregistrement avec Atlantic Records en 1988. Skid Row a enregistré ses débuts aux Royal Recorders à Lake Geneva, Wisconsin avec le producteur Michael Wagener. Avant de sortir l'album, la direction a payé 35 000 $ au guitariste Gary Moore pour les droits sur le nom de son groupe éponyme.
Skid Row (1989–1990)
Skid Row, sorti en janvier 1989, fut un succès instantané. Le disque est allé 5 × platine sur la force du Top 10 des singles "18 and Life" et "I Remember You". Skid Row était une première partie de la tournée 1988-1989 de Bon Jovi The Jersey Syndicate, qui faisait la promotion de son album dans le New Jersey. Dans le cadre de la tournée de six mois, Skid Row a joué son tout premier concert au Royaume-Uni en ouverture de Bon Jovi au Milton Keynes Bowl le 19 août 1989. Le lendemain, Skid Row a joué un club show réussi au Marquee Club de Londres à Charing Cross Route. Skid Row a également participé au Moscow Music Peace Festival, qui a été mis en place pour empêcher McGhee de se retrouver en prison. McGhee faisait face à des accusations de trafic de drogue et a donc organisé un concert anti-drogue/paix en Russie, mettant en vedette quelques-uns des artistes que lui et son frère dirigeaient.
Skid Row est retourné au Royaume-Uni trois mois plus tard en ouvrant la tournée européenne Dr. Feelgood de Mötley Crüe début novembre 1989 avec White Lion. Cela a été suivi d'une tournée en tête d'affiche au Royaume-Uni qui s'est terminée à l'Hammersmith Odeon de Londres, avec le groupe Vain en guests.
Dans ce que les fans du groupe appellent "The Bottle Incident", Bach a été frappé sur scène avec une bouteille lancée par la foule lors d'un concert à Springfield, Massachusetts, où Skid Row ouvrait pour Aerosmith le 27 décembre 1989. Bach a jeté la bouteille en arrière, frappant une fille (pas le lanceur), alors il a sauté sur la foule pour battre la personne que l'on peut voir sur une vidéo de tournée publiée par Skid Row intitulée 'Oh Say Can You Scream' en 1990.
Peu de temps après, lors d'un autre concert, Bach a enfilé un T-shirt proclamant le slogan anti-gay "AIDS Kills Fags Dead". La chemise lui a été donnée par un fan, mais Bach a finalement exprimé ses regrets sur l'incident, affirmant qu'il n'avait pas lu le slogan avant de mettre la chemise. Le groupe a également enregistré une reprise des Sex Pistols "Holidays in the Sun" pour la sortie de la Make A Difference Foundation Stairway to Heaven / Highway to Hell.
Slave to the Grind (1991–1992)
Skid Row est retourné au studio avec Wagener en 1990, pour enregistrer son deuxième album studio. Slave to the Grind est sorti en juin 1991 et a fait ses débuts au numéro un du Billboard 200. L'album a atteint le statut de platine 2 × sans aucun succès radio. Skid Row a de nouveau fait une tournée mondiale qui a duré plus d'un an, comprenant une jambe soutenant Guns N 'Roses en 1991 et une apparition au festival de Castle Donington en 1992.
Slave to the Grind était un départ pour le groupe; où Skid Row était un album qui suivait la formule typique du groupe des années 80, Slave to the Grind avait un son plus lourd, même à la limite du speed metal avec la chanson titre. Skid Row a sorti Pantera en première partie de la tournée de soutien à Slave to the Grind. Skid Row avait initialement demandé au groupe de grunge Nirvana de s'ouvrir pour eux, mais ils ont refusé, disant que Skid Row était "trop ​​homophobe", lié à l'incident du T-shirt de Sebastian Bach. Par coïncidence, le nom original du groupe de Nirvana était également Skid Row.
Subhuman Race et rupture avec Bach (1992–1998)
Après la tournée promotionnelle Slave to the Grind, un EP de reprises B-Side Ourselves est sorti en septembre 1992. Avant qu'un troisième album ne puisse être enregistré, Skid Row a pris une pause prolongée en 1993 sur la recommandation de McGhee d'attendre que le mouvement grunge disparaisse. un moyen. Pendant un certain temps, Skid Row s'est séparé de Wagener, peut-être en raison du fait que la musique a pris une direction différente pour le suivi de Slave to the Grind. En 1994, le groupe est retourné en studio avec le producteur Bob Rock pour enregistrer son troisième album. Subhuman Race est sorti en mars 1995 et figurait dans le top 40 des charts américains. Bien qu'il n'ait pas obtenu le succès de ses prédécesseurs, il en a tracé un seul aux États-Unis et a reçu des critiques positives.
À ce stade, le groupe s'est tourné vers des scènes plus petites et ses vidéos ont rarement été jouées sur MTV, en partie à cause de la popularité croissante du grunge et du déclin ultérieur de nombreux styles de heavy metal des années 1980. Skid Row était l'acte d'ouverture de Van Halen lors de sa partie nord-américaine de la tournée. Finalement, Bach a été licencié par le groupe à la fin de 1996 après une dispute avec Bolan qui a refusé une première place sur la tournée de réunion Kiss même si Bach l'avait déjà réservée. D'autres membres du groupe ont dit à Bach que Skid Row était trop grand pour une première partie et qu'ils n'allaient pas faire le spectacle. Bach a ensuite laissé un message sur le répondeur d'un camarade de groupe leur disant que le groupe n'était jamais trop grand pour ouvrir pour Kiss.
Bolan avait un projet parallèle, un groupe de punk rock Prunella Scales qui jouait en même temps que le spectacle Kiss prévu. La rupture entre Bach et les autres membres du groupe l'a ensuite conduit à quitter Skid Row. Quatre ans plus tard, Skid Row était l'un des premiers actes de la tournée Kiss Farewell de 2000. En 1998, Skid Row a sorti la compilation 40 Seasons: Le meilleur de Skid Row. Après le départ de Bach, les membres restants ont continué comme Ozone lundi avec le chanteur Shawn McCabe de Mars Needs Women. En 1998 et 1999, le groupe s'est ouvert pour Kiss et Mötley Crüe sous le nouveau surnom.
Nouvelle gamme et Thickskin (1999–2005)
Skid Row s'est reformé en 1999 avec le nouveau chanteur Johnny Solinger et le batteur Charlie Mills, plus tard remplacé par Phil Varone. Après sa reconstitution, le groupe a ouvert pour Kiss lors de sa tournée d'adieu, et a également joué avec d'autres groupes de métal des années 1980 tels que Poison et le chanteur de Mötley Crüe Vince Neil. En 2002, ils faisaient partie de la tournée Rock Never Stops. Skid Row a sorti son quatrième album studio complet Thickskin en 2003, qui était le premier album à présenter Solinger et son premier album studio en 8 ans. En 2004, Dave Gara a été annoncé comme le nouveau batteur.
Révolutions par minute (2006-2012)
Le cinquième album de Skid Row, Revolutions per Minute, est sorti en octobre 2006 par SPV Records. Wagener a retrouvé Skid Row et est devenu le producteur de cet album. En 2007, le groupe a enregistré "Jingle Bells" pour un album de Noël de Monster Ballads. Début 2010, Rob Hammersmith est devenu le nouveau batteur du groupe.
United World Rebellion (2013-présent)
En février 2013, Skid Row a signé avec Megaforce Records, et a déclaré que le nouveau matériel serait publié en trois EP distincts. Le premier chapitre United World Rebellion: Chapter One, est sorti en avril, avec deux autres EP qui suivront dans les 12 à 18 mois suivants.
En février 2014, le groupe a commencé à travailler sur le deuxième EP. En août, Skid Row a publié le deuxième chapitre de la trilogie intitulé Rise of the Damnation Army. En avril 2015, Solinger a été renvoyé du groupe. Plus tard dans la journée, il a été annoncé que Tony Harnell, anciennement du groupe de metal mélodique norvégien TNT, remplacera Solinger. Ce même mois, le groupe sort une version réenregistrée de son premier single "18 and Life" en téléchargement gratuit. En février, deux mois avant le départ de Solinger, Skid Row a annoncé qu'il écrivait le troisième chapitre de la série United World Rebellion.
Harnell a quitté le groupe en décembre et l'ancien chanteur de Dragonforce ZP Theart remplaçait en tant que chanteur principal pour des concerts en 2016.
En janvier 2017, Theart a été nommé membre officiel du groupe.
Read more on Last.fm. User-contributed text is available under the Creative Commons By-SA License; additional terms may apply.
Top Titres
1
18 and Life
2
Youth Gone Wild
3
I Remember You
4
Monkey Business
5
In a Darkened Room
6
Wasted Time
7
Slave to the Grind
8
Piece of Me
9
Quicksand Jesus
10
The Threat
Top Albums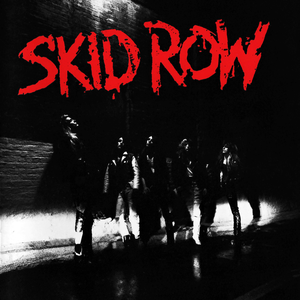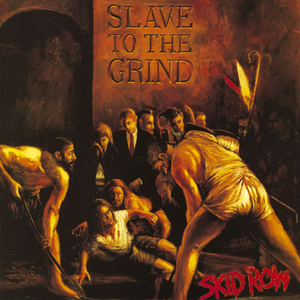 Slave to the Grind
pistes