Brief history :

Testament was formed in the San Francisco area in 1983 by drummer Louie Clemente and guitarists Eric Peterson and Derek Ramirez.
The band was quickly joined by bassist Greg Christian and singer Steve Souza, then Ramirez was replaced by young guitarist prodigy Alex Skolnick, a student of the famous and virtuoso Joe Satriani, still unknown at the time.
Later, Steve Souza leaves the formation for the group Exodus and suggests the name of Chuck Billy as his successor. Originally dubbed "The Legacy", while recording their debut album, the band had to change their name for copyright reasons and the members chose "Testament".
Testament's first album, The Legacy, was released in 1987. This short and technical album in the pure lineage of classic thrash metal, is still considered a classic of the genre by fans today. Testament's fame was instantaneous in thrash circles and the band was compared to Metallica, pioneers of the genre. The band uses this celebrity in a major tour of the United States and Europe, alongside Anthrax. A Maxi (Live At Eindhoven) is recorded during this tour.
The band's second album, The New Order, was released in 1988. It is broadly in the same vein as its predecessor, and also followed by a successful tour. In 1989, the members of the band returned to the studio to record what would remain their greatest success : Practice What You Preach. The themes are much more down to earth than those (more Gothic and occult) addressed in their first two albums. Subsequently, Testament never quite succeeded in regaining the success it had with Practice What You Preach.
In 1990 Souls of Black was released, sales of which were not very good. Then, in 1992, in a hope of recapturing the attention of a public rather acquired to the grunge movement, the group released The Ritual which returned to a more traditional heavy metal sound. There too, sales did not follow and the group began to implode.
Alex Skolnick, lead guitarist, frustrated by the stylistic limitations of the band leaves it to join Savatage, then it's drummer Louie Clemente's turn to leave.
In 1993, these were replaced by the guitarist and drummer of the thrash band Forbidden, Glen Alvelais and Paul Bostaph. The new formation then released a maxi, Return To The Apocalyptic City.
But Glen Alvelais left the group and Paul Bostaph joined Slayer soon after.
Between numerous line-up changes, the band released the albums Low (1994), Demonic (1997) which saw the group experimenting with a more Death Metal sound and The Gathering (1999).
Despite the discovery of cancer in two of their members, Testament recorded in 2001 a compilation of the best songs from their first two albums (First Strike Still Deadly).
In 2003, Chuck Billy recovered from treatment for a rare form of testicular cancer, and the band began performing live again with new drummer Jon Allen of Sadus. In 2004, the group changed its formation again. Jon Allen is replaced by Paul Bostaph, the latter returning to the group after almost a decade of absence.
Guitarist Steve Smyth left the band to join Nevermore, and was replaced by "Metal" guitarist Mike Chlasciak. In May 2005, Testament was announced for a brief European tour - 10 Days in May Tour - with its original lineup of Billy, Peterson, Skolnick and Christian ; the drums are shared by John Tempesta and Louie Clemente. Later that same year, Skolnick toured with the Trans-Siberian Orchestra. Testament first performed in the Middle East at the Dubai Desert Rock Festival in March 2006.
In July 2007, the band participated in the Jaxx Nightclub in Springfield, Virginia, with Paul Bostaph on drums. The return of Bostaph was then officially confirmed for a new album. The band is playing a new song live, called The Afterlife. In February 2008, the band released the song More than Meets the Eye from their new album, on their MySpace page (remember MySpace ? Hello?...).
In April 2008, Testament was confirmed for the Ozzy Osbourne Monsters of Rock Festival held on July 26, 2008, in Calgary, Alberta, Canada.
Testament released their first studio album in nine years, The Formation of Damnation, on April 29, 2008, on the Nuclear Blast Records label. This is the first Testament album to feature Alex Skolnick on guitar since The Ritual in 1992, and to feature bassist Greg Christian since Low in 1994,10. The band is confirmed at Gillmanfest, a rock festival held on May 24, 2008, in Valencia, Venezuela, visiting Colombia.
In June 2008, Testament participated in the Download Festival, held in Donington Park, UK.
On October 22, 2008, Testament announced the arrival of guitarist Glen Drover (ex-Megadeth and King Diamond) for their Mexican tour with Judas Priest, after the departure of Alex Skolnick. At the end of September 2008, Testament was announced at the European Priest Feast tour with Judas Priest and Megadeth in February and March 2009.
On March 25, 2009, Testament played a special concert at the O2 Islington Academy in London, where they performed their two first albums (The Legacy and The New Order) with the British thrash band Sylosis. Also in 2009, Testament spent six weeks touring the United States in support of their album The Formation of Damnation, with Unearth and Lazarus A.D. .
In early 2010, Testament toured the United States with Megadeth and Exodus ; Alex Skolnick will not participate and will be replaced by Glen Drover. In August, Testament toured Australia. At the beginning of 2010, Testament begins to write its tenth album. In an interview with Metalheadz, guitarist Eric Peterson explains that four songs have been written, and that "there are other guys in the band who love to play a more melodic style of rock, but the next album will be heavier".
In January 2011, at the 70,000 Tons of Metal Festival, singer Billy revealed six new songs from Testament. On May 18, 2011, guitarist Alex Skolnick posted an update on Twitter explaining, "Another song done! My riffs from last week [plus] a few more [guitarist Eric Peterson's] are done. One more and there we are. "
Testament begins recording its album on June 20, 2011. Paul Bostaph cannot take part in the recordings due to a "serious injury". Gene Hoglan, who plays drums on the Demonic album (1997), replaces Bostaph. It is also announced that Lamb of God drummer Chris Adler will participate in the bonus tracks.
Testament participates in California dates of the Mayhem Festival of Rockstar Energy Drink in summer 2011, replacing In Flames. On July 14, 2011, the title of Testament's tenth album, Dark Roots of Earth, was announced, and the album was postponed to July 27, 2012. Dark Roots of Earth debuted 12th on the Billboard 200, the band's highest spot in dated. Before the release of the album, the band toured at the end of 2011 with Anthrax and Death Angel. Overkill is a guest on the tour, but is unable to participate due to the pre-production of his tenth album, The Electric Age. Dark Roots of Thrash and Brotherhood of the Snake (since 2013).
In August 2012, guitarist Eric Peterson announced the recording of an eleventh album if Dark Roots of Earth goes well.
On September 13, 2013, Billy told Rock Overdose that Testament would write and record this album between January and April 2014. Testament released a live double/DVD, Dark Roots of Thrash, on October 15, 2013.
In May 2016, Billy confirmed a new album titled Brotherhood of the Snake. The Brotherhood of the Snake is scheduled for release October 28, 2016. As the band returned from their European tour in early 2020, singer Chuck Billy tested positive for coronavirus.
This will not prevent the release of their twelfth album, Titans of Creation, on April 3, 2020.
_____________________________________________________________________________________________________________________________
Bref historique :
Testament est formé dans la région de San Francisco en 1983 par le batteur Louie Clemente et les guitaristes Eric Peterson et Derek Ramirez.
Le groupe est rapidement rejoint par le bassiste Greg Christian et le chanteur Steve Souza, puis Ramirez est remplacé par le jeune prodige guitariste Alex Skolnick, élève du célèbre et virtuose Joe Satriani, encore méconnu à l'époque.
Plus tard, Steve Souza quitte la formation pour le groupe Exodus et suggère le nom de Chuck Billy comme son successeur. Initialement surnommé "The Legacy", pendant l'enregistrement de leur premier album, le groupe doit changer de nom pour des raisons de copyright et les membres choisissent "Testament".
Le premier album de Testament, The Legacy, voit le jour en 1987. Cet album, court et technique dans la pure lignée du thrash metal classique, est toujours considéré actuellement comme un classique du genre par les fans. La renommée de Testament fut instantanée dans les cercles du thrash et la formation fut comparée à Metallica, pionniers du genre. Le groupe met à profit cette célébrité dans une grande tournée aux États-Unis et en Europe, aux côtés d'Anthrax. Un Maxi (Live At Eindhoven) est enregistré pendant cette tournée.
Le deuxième album du groupe, The New Order, sort en 1988. Il est globalement dans la même veine que son prédécesseur, et également suivi d'une tournée à succès. En 1989, les membres du groupe reviennent en studio pour enregistrer ce qui restera leur plus grand succès : Practice What You Preach. Les thèmes abordés sont beaucoup plus terre à terre que ceux (plus gothiques et occultes) abordés dans leurs deux premiers albums. Par la suite, Testament n'a jamais vraiment réussi à retrouver le succès qui était le sien avec Practice What You Preach.
En 1990 sort Souls of Black, dont les ventes ne sont pas très bonnes. Puis, en 1992, dans un espoir de recapturer l'attention d'un public plutôt acquis au mouvement grunge, le groupe sort The Ritual qui renoue avec un son plus heavy metal traditionnel. Là non plus les ventes ne suivent pas et le groupe commence à imploser.
Alex Skolnick, le guitariste leader, frustré par les limitations stylistiques du groupe quitte celui-ci pour rejoindre Savatage, puis c'est au tour du batteur Louie Clemente de s'en aller.
En 1993, ceux-ci sont remplacés par le guitariste et le batteur du groupe de thrash Forbidden, Glen Alvelais et Paul Bostaph. La nouvelle formation sort alors un maxi, Return To The Apocalyptic City. Mais Glen Alvelais quitte le groupe et Paul Bostaph rejoint Slayer peu après.
Entre de nombreux changements de line-up, le groupe sort les albums Low (1994), Demonic (1997) qui voit le groupe expérimenter un son plus Death metal et The Gathering (1999).
Malgré la découverte de cancers chez deux de leurs membres, Testament enregistre en 2001 une compilation des meilleurs morceaux de leurs deux premiers albums (First Strike Still Deadly).
En 2003, Chuck Billy est en convalescence, étant traité pour une forme rare de cancer des testicules, et le groupe commence de nouveau à jouer en live avec un nouveau batteur, Jon Allen de Sadus.
En 2004, le groupe change encore sa formation. Jon Allen est remplacé par Paul Bostaph, ce dernier retournant au sein du groupe après presque une décennie d'absence. Le guitariste Steve Smyth quitte le groupe pour se joindre à Nevermore, et est remplacé par le guitariste « Metal » Mike Chlasciak.
En mai 2005, Testament est annoncé pour une brève tournée européenne - 10 Days in May Tour - avec sa formation originale composée de Billy, Peterson, Skolnick et Christian ; la batterie est partagée par John Tempesta et Louie Clemente. Plus tard la même année, Skolnick tourne avec la Trans-Siberian Orchestra. Testament joue pour la première fois au Moyen-Orient au festival Dubai Desert Rock en mars 2006.
En juillet 2007, le groupe participe au Jaxx Nightclub de Springfield, en Virginie, avec Paul Bostaph à la batterie. Le retour de Bostaph est ensuite officiellement confirmé pour un nouvel album. Le groupe joue une nouvelle chanson en concert, intitulée The Afterlife. En février 2008, le groupe publie la chanson More than Meets the Eye de leur nouvel album, sur leur page MySpace (Qui se souvient de MySpace ? Allo ?).
En avril 2008, Testament est confirmé pour le festival Monsters of Rock d'Ozzy Osbourne organisé le 26 juillet 2008, à Calgary, en Alberta, au Canada.
Testament publie son premier album studio en neuf ans, The Formation of Damnation, le 29 avril 2008, au label Nuclear Blast Records. Il s'agit du premier album de Testament à faire participer Alex Skolnick à la guitare depuis The Ritual en 1992, et à faire participer le bassiste Greg Christian depuis Low en 19949,10. Le groupe est confirmé au Gillmanfest, un festival de rock organisé le 24 mai 2008, à Valencia, Venezuela, visitant la Colombie.
En juin 2008, Testament participe au Download Festival, organisé au Donington Park, au Royaume-Uni.
Le 22 octobre 2008, Testament annonce l'arrivée du guitariste Glen Drover (ex-Megadeth et King Diamond) pour leur tournée mexicaine avec Judas Priest, après le départ d'Alex Skolnick.
À la fin de septembre 2008, Testament est annoncé à la tournée européenne Priest Feast avec Judas Priest et Megadeth en février et mars 2009.
Le 25 mars 2009, Testament joue un concert spécial à la O2 Islington Academy de Londres, où ils performent leurs deux premiers albums (The Legacy et The New Order) avec le groupe de thrash britannique Sylosis. Toujours en 2009, Testament passe six semaines en tournée américaine en soutien à leur album The Formation of Damnation, avec Unearth et Lazarus A.D..
Au début de 2010, Testament tourne aux États-Unis avec Megadeth et Exodus ; Alex Skolnick n'y participera pas et sera remplacé par Glen Drover. En août, Testament tourne en Australie.
Au début de 2010, Testament commence à écrire son dixième album. Dans une interview avec Metalheadz, le guitariste Eric Peterson explique que quatre chansons ont été écrites, et qu'« il y a d'autres gars dans le groupe qui adorent jouer un style de rock plus mélodique, mais le prochain album sera plus lourd".
En janvier 2011, au festival 70000 Tons of Metal, le chanteur Billy révèle six nouvelles chansons de Testament. Le 18 mai 2011, le guitariste Alex Skolnick poste une mise à jour sur Twitter explique : « Une autre chanson de faite ! Mes riffs de la semaine dernière [plus] quelques autres [ceux du guitariste Eric Peterson] sont achevés. Encore une de plus et on y est".
Testament commence à enregistrer son album le 20 juin 2011. Paul Bostaph ne peut participer aux enregistrements à cause d'une « blessure grave ». Gene Hoglan, qui joue de la batterie sur l'album Demonic (1997), remplace Bostaph. Il est aussi annoncé que le batteur de Lamb of God, Chris Adler, participera aux pistes bonus. Testament participe à des dates californiennes du Mayhem Festival de Rockstar Energy Drink en été 2011, remplaçant In Flames. Le 14 juillet 2011, le titre du dixième album de Testament, Dark Roots of Earth, est annoncé, et l'album est repoussé au 27 juillet 2012. Dark Roots of Earth débute 12e du Billboard 200, la meilleure place atteinte par le groupe en date. Avant la publication de l'album, le groupe tourne à la fin de 2011 avec Anthrax et Death Angel. Overkill est invité la tournée, mais ne peut y participer à cause de la pré-production de son dixième album, The Electric Age.
Dark Roots of Thrash et Brotherhood of the Snake (depuis 2013).
En août 2012, le guitarist Eric Peterson annonce l'enregistrement d'un onzième album si Dark Roots of Earth se passe bien.
Le 13 septembre 2013, Billy explique au Rock Overdose que Testament écrira et enregistra son album entre janvier et avril 2014. Testament publie un double/DVD live, Dark Roots of Thrash, le 15 octobre 2013.
En mai 2016, Billy confirme un nouvel album intitulé Brotherhood of the Snake. The Brotherhood of the Snake est prévu pour le 28 octobre 2016.
Alors que le groupe rentre de sa tournée européenne début 2020, le chanteur Chuck Billy est testé positif au coronavirus.
Cela n'empêchera la sortie de leur douzième album, Titans of Creation, le 3 avril 2020.
Top Titres
1
Breaking the Law
2
Painkiller 3
Living After Midnight
4
Electric Eye 5
You've Got Another Thing Comin'
6
Night Crawler
7
Metal Gods 8
Turbo Lover 9
A Touch of Evil 10
Hell Patrol
Top Albums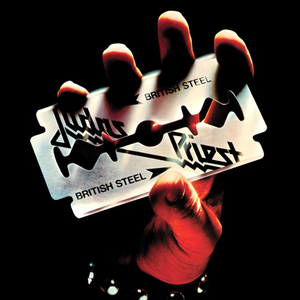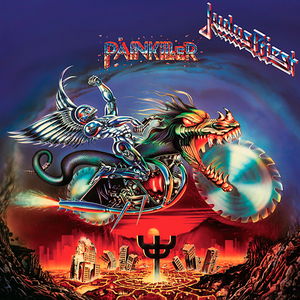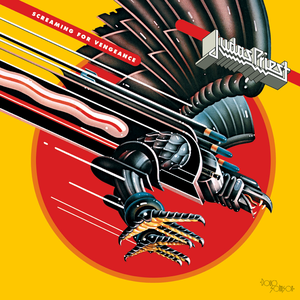 Screaming for Vengeance
pistes