Ugly Kid Joe (UKJ) était un groupe musical de heavy metal californien fondé aux début des années 1990. Le groupe était constitué au départ par le chanteur Whitfield Crane et son ami le guitariste Klaus Eichstadt. Le premier batteur Mark Davis, le second guitariste Roger Lahr, et le bassiste Cordell Crockett rejoignirent le groupe à partir de 1991. Le nom « Ugly Kid Joe » (Joe le gamin laid) est un clin d'œil parodique au groupe Glamour « Pretty Boy Floyd » (Floyd le beau gosse) . Le style moqueur et parodique fut le fer de lance du groupe, et leur thème principal. Leurs textes sont une auto-critique de la société de consommation US en général, à l'instar des Simpsons. Ugly Kid Joe figure même dans la bande originale du film Wayne's World. Le premier disque du groupe, intitulé As Ugly As They Wanna Be (aussi laids qu'ils veulent l'être), fut un succès qui permit au groupe de fonder sa notoriété, notamment grâce au titre très célèbre Everything About You, largement diffusé sur les ondes radio à cette époque. Juste avant la sortie du second album, America's Least Wanted, le second guitariste Roger Lahr quitte le groupe, mais est remplacé aussitôt par un certain Dave Fortman .Cet album fut un succès international. Les titres Everything About You et Madman 92, déjà présents sur le premier album, figurent aussi sur ce second opus. On notera sur ce disque la reprise de Cats in the Cradle de Harry Chapin, et Same Side. Ce morceau, sorte de chanson inspirée des traditionnels « buffs » de groupes de rock, au rythme groovy, sera interprété à la guitare par le guitariste Dean Pleasants, du groupe de metal-funk Infectious Grooves. Particularité: il joue de la guitare Wah-wah, et fait continuer la vague fusion présente depuis les années 80, notamment en mélangeant « metal » et « funk », comme le fait très bien d'ailleurs Infectious Grooves Cette nouvelle vague groovy du rock californien des années 1990 est en droite ligne de ce qui à déjà été initié par des groupes comme les Red Hot Chili Peppers. Suite au succès de America's Least Wanted, les membres d'Ugly Kid Joe fondent leur propre label, Evilution Records, sous lequel ils produisirent les deux disques qui suivirent : Menace to Sobriety et Motel California. Malheureusement, le groupe manque d'innovation sur ces albums. UKJ perd de son esprit « garnement » sur ces disques, en voulant changer son image, pour prétendre à une réputation plus sérieuse. On remarque l'absence de leur mascotte « Joe » sur ces deux derniers disques. Ugly Kid Joe sortira une compilation de ses meilleurs titres, puis les membres se sépareront amicalement en Décembre 1996.
Par la suite, le chanteur Whitfield Crane a collaboré avec des membres du groupe Godsmack sur un nouveau projet appelé Another Animal, Dave Fortman participera en tant que producteur à de nombreux albums de metal de groupes comme Otep, Mudvayne, Evanescence, The Simple Plan et également sur le prochain album de Slipknot, All Hope Is Gone. Shannon Larkin est l'actuel batteur du groupe de metal Godsmack et d'Another Animal formé avec Whitfield Crane et d'autres membres de Godsmack Klaus Eichstadt, quant à lui a collaboré avec un groupe de rap nommé Broughman.
Read more on Last.fm
. User-contributed text is available under the Creative Commons By-SA License; additional terms may apply.
Top Titres
1
Cats in the Cradle
2
Everything About You
3
Neighbor
4
Goddamn Devil
5
Busy Bee
6
Cat's in the Cradle
7
Panhandlin' Prince
8
N.I.B.
9
So Damn Cool
10
Come Tomorrow
Top Albums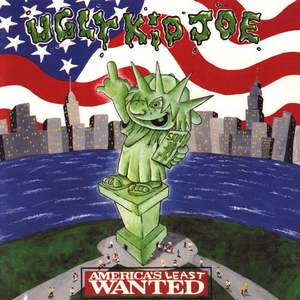 America's Least Wanted
pistes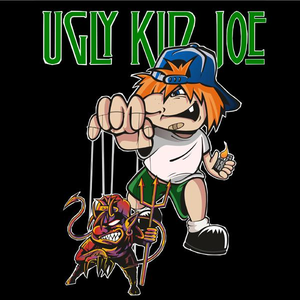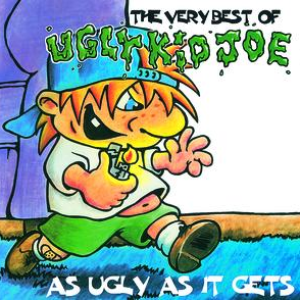 As Ugly As It Gets: The Very Best Of
pistes