| | |
| --- | --- |
| Pays | USA |
| Genre | Hard Rock, Heavy Rock, |
Brief history :

Warrant is a Heavy Rock band from Los Angeles, California that enjoyed its greatest success in 1990 with the album 'Cherry Pie'. Spearheaded by frontman Jani Lane, the band's brand of metal was often loud, cheesy, sex-obsessed, and usually delivered with a mischievous sense of humor. The generally lighthearted band became known for raucous party anthems (such as "Down Boys" and "Cherry Pie") but also featured a versatility producing sentimental, melodic power ballads (such as "Bed of Roses", "Heaven", and "I Saw Red").
Formed in 1984, the group endured several line-up changes and soul-searching before coalescing around vocalist Jani Lane, guitarist Erik Turner, guitarist Joey Allen, bassist Jerry Dixon, and drummer Steven Sweet. In January 1988, Warrant signed a contract with Columbia Records. They then released their debut album, which they titled 'Dirty Rotten Filthy Stinking Rich'. Although coming in at the tail end of the 80s pop metal boom, their tuneful rock brought them some critical and commercial acclaim, the album reaching the #10 slot on the Billboard 200 top albums chart.
The band's second record, 'Cherry Pie', was released in March 1990, and spawned the hits "Cherry Pie", "Uncle Tom's Cabin", and "I Saw Red". It reached the Top Ten in the United States, and went on to sell over three million copies. The group found the title song, written by the band under studio pressure with the lyrics literally composed on a pizza box, a 'throw-away' type tune, giving them a commercial breakthrough. Yet their other tracks showed a desire to branch out into diverse subject matter and styles. For example, their southern rock inspired track "Uncle Tom's Cabin" alludes to the famous 1852 novel on racial divisions and features lyrics discussing shocking, covered-up murders while power ballad "Bed of Roses" discusses a romance beset by poverty and struggles reminiscent of Bon Jovi's "Livin' on a Prayer".
Through riding high after their multi-platinum success and passionate touring, the band found itself in the middle of the rise of alternative music in the early 90s. In 1992, Warrant released 'Dog Eat Dog'. The record, an attempt by the band to evolve in the face of changing musical trends, received some critical acclaim but achieved only moderate commercial success. Single "Machine Gun", the title alone showing the change in direction, still managed to reach the top 40 rock charts.
After this, the band would begin a long string of member changes, including even singer Jani Lane leaving the band briefly. Lane achieved some small success producing work without the group, doing some covers of other hard rock and metal bands. He would then return before the band released 'Ultraphobic' in 1995 and 'Belly to Belly, Vol. 1' in 1998. These were released on a smaller label and featured a new darker sound. Neither album would remotely come close to the success of the earlier albums.
A live album and an album of re-recorded classic tracks as well as an all-covers disc, titled 'Under the Influence', followed these.
Jani Lane would once again leave the band in 2004. Ironically, all the other original members would return to the band the same year. Vocalist Jaime St. James, known for serving as the frontman of Black 'n Blue, would take over as singer. In 2006, Warrant released 'Born Again', which was their first album to not have Lane on vocals.
On March 4, 2008, Warrant announced that Lane had returned to the band.
Lane toured with the band through 2008, but he left the band once again soon after.
On August 11, 2011, Lane was found dead in a hotel room in Woodland Hills, California. He was 47, and condolences poured in from hard rock fans.

Since then, the band took Robert mason as lead singer.
_______________________________________________________________________________________________________________________________
Bref historique :
Warrant est un groupe de Heavy Rock de Los Angeles, en Californie, qui a connu son plus grand succès en 1990 avec l'album 'Cherry Pie'. Dirigée par le chanteur Jani Lane, la marque de métal du groupe était souvent bruyante, ringarde, obsédée par le sexe et généralement livrée avec un sens de l'humour espiègle. Le groupe généralement léger est devenu connu pour des hymnes de fête bruyants (tels que "Down Boys" et "Cherry Pie"), mais a également présenté une polyvalence produisant des ballades sentimentales et mélodiques puissantes (telles que "Bed of Roses", "Heaven" et "I Vu rouge").
Formé en 1984, le groupe a subi plusieurs changements de line-up et une recherche d'âme avant de se regrouper autour de la chanteuse Jani Lane, du guitariste Erik Turner, du guitariste Joey Allen, du bassiste Jerry Dixon et du batteur Steven Sweet. En janvier 1988, Mandat a signé un contrat avec Columbia Records. Ils ont ensuite sorti leur premier album, qu'ils ont intitulé «Dirty Rotten Filthy Stinking Rich». Bien qu'ils arrivent à la fin du boom du pop metal des années 80, leur rock mélodieux leur a valu des éloges critiques et commerciaux, l'album atteignant la 10e place du palmarès des meilleurs albums du Billboard 200.
Le deuxième disque du groupe, «Cherry Pie», est sorti en mars 1990 et a engendré les succès «Cherry Pie», «Uncle Tom's Cabin» et «I Saw Red». Il a atteint le Top Ten aux États-Unis et s'est vendu à plus de trois millions d'exemplaires. Le groupe a trouvé la chanson titre, écrite par le groupe sous la pression du studio avec les paroles littéralement composées sur une boîte à pizza, un air de type `` jetable '', leur donnant une percée commerciale. Pourtant, leurs autres morceaux ont montré un désir de se diversifier dans divers sujets et styles. Par exemple, leur morceau inspiré du rock sudiste "Uncle Tom's Cabin" fait allusion au célèbre roman de 1852 sur les divisions raciales et présente des paroles évoquant des meurtres choquants et dissimulés tandis que la ballade de puissance "Bed of Roses" discute d'une romance en proie à la pauvreté et aux luttes qui rappellent "Livin 'on a Prayer" de Bon Jovi.
Grâce à sa montée en puissance après son succès multi-platine et ses tournées passionnées, le groupe s'est retrouvé au milieu de la montée de la musique alternative au début des années 90. En 1992, le mandat a publié «Dog Eat Dog». Le disque, une tentative du groupe d'évoluer face à l'évolution des tendances musicales, a reçu un certain succès critique mais n'a obtenu qu'un succès commercial modéré. Le single "Machine Gun", seul titre montrant le changement de direction, réussit tout de même à atteindre le top 40 des charts rock.
Après cela, le groupe entamera une longue série de changements de membres, y compris même la chanteuse Jani Lane quittant le groupe brièvement. Lane a obtenu un petit succès en produisant du travail sans le groupe, en faisant quelques reprises d'autres groupes de hard rock et de métal. Il reviendrait ensuite avant que le groupe ne publie «Ultraphobic» en 1995 et «Belly to Belly, Vol. 1 'en 1998. Ceux-ci sont sortis sur un plus petit label et présentaient un nouveau son plus sombre. Aucun des deux albums ne se rapprocherait à distance du succès des albums précédents. Un album live et un album de titres classiques réenregistrés ainsi qu'un disque entièrement couvert, intitulé «Under the Influence», ont suivi.
Jani Lane quitterait à nouveau le groupe en 2004. Ironiquement, tous les autres membres originaux reviendraient dans le groupe la même année. Le chanteur Jaime St. James, connu pour avoir été le chanteur de Black 'n Blue, prendrait la relève en tant que chanteur. En 2006, warrant a sorti «Born Again», qui était leur premier album à ne pas avoir Lane au chant.
Le 4 mars 2008, warrant a annoncé que Lane était revenu dans le groupe. Lane a tourné avec le groupe jusqu'en 2008, mais il a de nouveau quitté le groupe peu de temps après.
Le 11 août 2011, Lane a été retrouvé mort dans une chambre d'hôtel à Woodland Hills, en Californie.
Il avait 47 ans et les condoléances lui ont été transmises par les fans de hard rock.
Depuis, le groupe a pris Robert Mason comme chanteur principal.
_______________________________________________________________________________________________________________________________
Read more on Last.fm. User-contributed text is available under the Creative Commons By-SA License; additional terms may apply.
Top Titres
1
Cherry Pie
2
Heaven
3
Uncle Tom's Cabin
4
I Saw Red
5
Sometimes She Cries
6
Down Boys
7
Mr. Rainmaker
8
Bed of Roses
9
Sure Feels Good to Me
10
Big Talk
Top Albums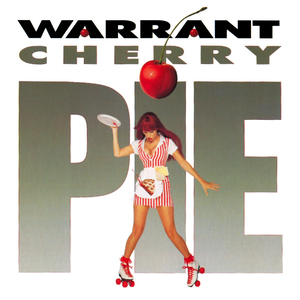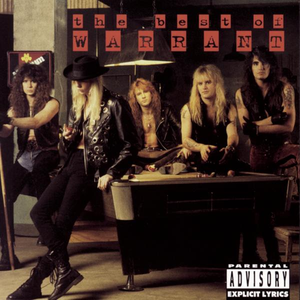 The Best of Warrant
pistes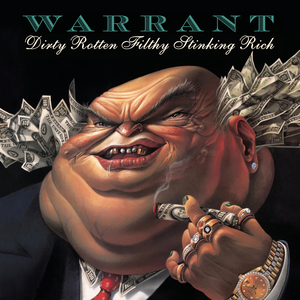 Dirty Rotten Filthy Stinking Rich
pistes