| | |
| --- | --- |
| Pays | England |
| Genre | Hard Rock, Heavy Rock, Heavy Metal, Blues Rock |
| Site officiel | whitesnake.com |
Brief history :

Whitesnake is an english Hard Rock band, founded in 1978 by vocalist David Coverdale (formerly of Deep Purple) in North Yorkshire, UK. The current line-up of the band also include Joel Hoekstra (lead guitar), Reb Beach (rhythm guitar), Michael Devin (bass), Brian Ruedy (keyboards) and Tommy Aldridge (drums). While the group's membership has fluctuated, Coverdale remains the heart and soul of the band.
In their early years, Whitesnake played in a hard-edged blues rock and heavy metal influenced style. By the mid-80s, the band had moved towards a more commercially friendly arena rock and pop metal ethos, garnering them major hits such as "Love Ain't No Stranger", "Now You're Gone", "Slide It In", "Still of the Night", and the iconic tune "Here I Go Again" (arguably their 'signature song'). They were named the 85th greatest hard rock band of all time by VH1.
Whitesnake were active primarily in the 80s, but they still tour, albeit with an entirely new line-up (bar Coverdale), to this day. Some of the most famous musicians who have joined the band for a time include Jon Lord, Ian Paice, Cozy Powell, Neil Murray, Bernie Marsden, Micky Moody, Rudy Sarzo, John Sykes, Adrian Vandenberg, Vivian Campbell, Tommy Aldridge, and Steve Vai.
The band's early material has been compared by critics to Deep Purple. This is not only because three past members of the band were once in Deep Purple but also because of their sound and influences. Later, the band took on a sound more in line with the hair metal style popular in the mid to late 80s, but they never truly left their heavy, blues rock roots behind
Formed in 1978 by David Coverdale after leaving Deep Purple, Whitesnake were originally a straightforwards heavy rock group with Jon Lord and Ian Paice from Deep Purple in the band. Despite a few album releases and constant touring, Whitesnake was unable to attain any significant commercial success in America, though becoming popular in the U.K., Europe, and Japan. Their critical reviews as well for their albums were somewhat mixed.
After acquaintance with Chris Cuttler, Fred Frith and most importantly, young guitarist John Sykes, David Coverdale decided to turn to a slicker, more commercially viable sound. Whitesnake made their first major splash in the States in 1984 with the album 'Slide It In', featuring the self-titled single as well as rock tracks "Slow An' Easy" and "Love Ain't No Stranger". All three of them gained major airplay and were eaten up by fans. Sykes was not involved in any of the song writing for 'Slide It In', though re-did some of Micky Moody's guitar work in the American remastering of the U.K. version of the album.
Three years later, thanks to radio-friendly, Zeppelin-ish songwriting and MTV friendly Tawny Kitaen's automobile acrobatics, Whitesnake became superstars with the album 'Whitesnake' (titled '1987' in Europe, and 'Serpens Albus' in Japan).
Containing the U.S. smash hits "Here I Go Again", "Is This Love", "Still of the Night" and others, the album eventually sold over 10 million copies. Coverdale replaced the entire band for the subsequent tour, ditching Sykes for guitarists Adrian Vandenberg and Vivian Campbell. Also joining the band at this point were bassist Rudy Sarzo and drummer Tommy Aldridge.
Campbell left shortly after the tour (going on to replace Steve Clark in Def Leppard. Vandenberg, despite penning most of the material on the follow-up album, was unable to record due to a freak wrist injury. Guitar virtuoso Steve Vai was brought in to record all of the guitar parts for Slip of the Tongue, which was released in the spring of 1989. Despite going platinum, the album did not reach the stratospheric heights of Whitesnake (entitled 1987 in Europe, and Serpens Albus in Japan). With a divorce looming, and the alternative 'grunge' movement threatening to destroy the melodic rock movement, Coverdale dissolved Whitesnake.
In the late 90s, David Coverdale and Adrian Vandenberg finally recorded together again. Initially intended to be a Coverdale solo effort, the Whitesnake name was eventually attached (much like the Tony Iommi/Black Sabbath projects of the late 80s). The resulting products were a new studio album entitled Restless Heart, and the live acoustic set, Starkers In Tokyo.
In the early 2000's Coverdale relaunched Whitesnake fully with an entirely new lineup centred around guitarists Reb Beach and Doug Aldrich (previously of Winger and Lion/Dio). This Whitesnake embarked on tours across the globe, releasing the "Live In the Still of the Night" DVD and "Live… In the Shadow of the Blues" on CD in 2006. A new studio album, "Good to be Bad", was released in 2008 reaching the top 10 in the UK album charts.
Over the last few years Coverdale has been involved in a remastering project which has seen all albums from 1978's Trouble, to 1989's Slip of the Tongue reissued with bonus material.
Whitesnake released Forevermore, on March 25, 2011 in Europe, and on the 29th in North America. They have released a number of scheduled 2011 tour dates on their website, with six scheduled UK tour dates and other European dates. In February 2011, Whitesnake was announced as one of the headliners to play the annual Rocklahoma festival in Pryor, Oklahoma, on Memorial Day weekend. A digital single for the song 'Love Will Set You Free' was released, along with a video for the song, on February 21.
The album Forevermore was released as a special edition 'Snakepack' through Classic Rock magazine on 25 March, a full 3 weeks before its commercial release. The fan pack includes the full, official new album Forevermore, a 132-page magazine, poster and pin badge. On 20 March 2011, Whitesnake announced that Brian Ruedy would play keyboards on the Forevermore World Tour.
The album did not chart highly upon its official release in the UK (number 33, possibly due to the copies released as part of the aforementioned Classic Rock Snakepack, which are not eligible for the charts). It did, however, show signs of Whitesnake's slow rebuild of support in the US with the album charting at number 49 - the band's highest charting album since the 80s.
Doug Aldrich and Reb Beach are Whitesnake longest standing guitar players, both being in the band 10 years by 2012.
In 2014 Doug Aldrich decided to quit and was replaced by ex-Night Ranger guitarist Joel Heokstra.
________________________________________________________________________________________________________________________________
Bref historique :
Whitesnake est un groupe de Hard Rock anglais, fondé en 1978 par le chanteur David Coverdale (anciennement de Deep Purple) dans le North Yorkshire, au Royaume-Uni. Le line-up actuel du groupe comprend également Joel Hoekstra (guitare solo), Reb Beach (guitare rythmique), Michael Devin (basse), Brian Ruedy (claviers) et Tommy Aldridge (batterie). Alors que l'adhésion au groupe a fluctué, Coverdale reste le cœur et l'âme du groupe.

Dans leurs premières années, Whitesnake a joué dans un style influencé par le blues rock et le heavy metal. Au milieu des années 80, le groupe avait évolué vers une arène rock et pop metal plus conviviale sur le plan commercial, ce qui lui a valu des succès majeurs tels que "Love Ain't No Stranger", "Now You're Gone", "Slide It In" , "Still of the Night", et la chanson emblématique "Here I Go Again" (sans doute leur 'chanson signature'). Ils ont été nommés 85e plus grand groupe de hard rock de tous les temps par VH1.

Whitesnake était principalement actif dans les années 80, mais ils sont toujours en tournée, bien qu'avec un tout nouveau line-up (bar Coverdale), à ​​ce jour. Certains des musiciens les plus célèbres qui ont rejoint le groupe pendant un certain temps comprennent Jon Lord, Ian Paice, Cozy Powell, Neil Murray, Bernie Marsden, Micky Moody, Rudy Sarzo, John Sykes, Adrian Vandenberg, Vivian Campbell, Tommy Aldridge et Steve. Vai.

Les premiers morceaux du groupe ont été comparés par les critiques à Deep Purple. Ce n'est pas seulement parce que trois anciens membres du groupe étaient une fois dans Deep Purple mais aussi à cause de leur son et de leurs influences. Plus tard, le groupe a pris un son plus en phase avec le style hair metal populaire du milieu à la fin des années 80, mais ils n'ont jamais vraiment abandonné leurs racines lourdes et blues rock.

Formé en 1978 par David Coverdale après avoir quitté Deep Purple, Whitesnake était à l'origine un groupe de rock lourd simple avec Jon Lord et Ian Paice de Deep Purple dans le groupe. Malgré quelques sorties d'albums et des tournées constantes, Whitesnake n'a pas été en mesure d'atteindre un succès commercial significatif en Amérique, bien que devenant populaire au Royaume-Uni, en Europe et au Japon. Leurs critiques aussi bien pour leurs albums étaient quelque peu mitigées.
Après avoir connu Chris Cuttler, Fred Frith et, surtout, le jeune guitariste John Sykes, David Coverdale a décidé de se tourner vers un son plus lisse et plus viable commercialement. Whitesnake a fait son premier grand succès aux États-Unis en 1984 avec l'album 'Slide It In', comprenant le single éponyme ainsi que des morceaux de rock "Slow An 'Easy" et "Love Ain't No Stranger". Tous les trois ont été largement diffusés et ont été dévorés par les fans. Sykes n'a été impliqué dans aucune des chansons de «Slide It In», bien qu'il ait refait une partie du travail de guitare de Micky Moody dans la remasterisation américaine de la version britannique de l'album.
Trois ans plus tard, grâce à l'écriture de chansons Zeppelin-ish et aux acrobaties automobiles de Tawny Kitaen, sympathique à la radio, Whitesnake est devenue une superstar avec l'album `` Whitesnake '' (intitulé `` 1987 '' en Europe et `` Serpens Albus '' au Japon).
Contenant les succès américains "Here I Go Again", "Is This Love", "Still of the Night" et d'autres, l'album s'est finalement vendu à plus de 10 millions d'exemplaires. Coverdale a remplacé l'ensemble du groupe pour la tournée suivante, abandonnant Sykes pour les guitaristes Adrian Vandenberg et Vivian Campbell. Le bassiste Rudy Sarzo et le batteur Tommy Aldridge ont également rejoint le groupe à ce stade.
Campbell est parti peu de temps après la tournée (remplaçant Steve Clark dans Def Leppard. Vandenberg, malgré la rédaction de la plupart des documents de l'album de suivi, n'a pas pu enregistrer en raison d'une blessure au poignet anormale.
Le virtuose de la guitare Steve Vai a été recruté. pour enregistrer toutes les parties de guitare de Slip of the Tongue, sorti au printemps 1989. Bien qu'il soit passé au platine, l'album n'a pas atteint les hauteurs stratosphériques de Whitesnake (intitulé 1987 en Europe, et Serpens Albus au Japon). un divorce imminent et le mouvement alternatif «grunge» menaçant de détruire le mouvement rock mélodique, Coverdale dissout Whitesnake.

À la fin des années 90, David Coverdale et Adrian Vandenberg ont finalement enregistré à nouveau ensemble. Initialement destiné à être un effort solo de Coverdale, le nom de Whitesnake a finalement été attaché (un peu comme les projets Tony Iommi / Black Sabbath de la fin des années 80). Les produits qui en résultent étaient un nouvel album studio intitulé Restless Heart et le set acoustique live Starkers In Tokyo.
Au début des années 2000, Coverdale relança complètement Whitesnake avec une toute nouvelle gamme centrée sur les guitaristes Reb Beach et Doug Aldrich (anciennement de Winger et Lion / Dio). Ce Whitesnake a entrepris des tournées à travers le monde, sortant le DVD "Live In the Still of the Night" et "Live… In the Shadow of the Blues" sur CD en 2006. Un nouvel album studio, "Good to be Bad", était sorti en 2008, atteignant le top 10 des charts britanniques. Au cours des dernières années, Coverdale a été impliqué dans un projet de remasterisation qui a vu tous les albums de Trouble de 1978 à Slip of the Tongue de 1989 réédités avec du matériel bonus.
Whitesnake a sorti Forevermore, le 25 mars 2011 en Europe et le 29 en Amérique du Nord. Ils ont publié un certain nombre de dates de tournée prévues pour 2011 sur leur site Web, avec six dates de tournées prévues au Royaume-Uni et d'autres dates européennes. En février 2011, Whitesnake a été annoncé comme l'une des têtes d'affiche pour jouer le festival annuel Rocklahoma à Pryor, Oklahoma, le week-end du Memorial Day. Un single numérique pour la chanson `` Love Will Set You Free '' est sorti, ainsi qu'une vidéo pour la chanson, le 21 février. L'album Forevermore est sorti en édition spéciale «Snakepack» par le magazine Classic Rock le 25 mars, 3 semaines complètes avant sa sortie commerciale. Le fan pack comprend le nouvel album officiel complet Forevermore, un magazine de 132 pages, une affiche et un badge. Le 20 mars 2011, Whitesnake a annoncé que Brian Ruedy jouerait au clavier sur le Forevermore World Tour. L'album n'a pas été très apprécié lors de sa sortie officielle au Royaume-Uni (numéro 33, probablement en raison des copies publiées dans le cadre du Classic Rock Snakepack susmentionné, qui ne sont pas éligibles pour les charts). Il a cependant montré des signes de la lente reconstruction du soutien de Whitesnake aux États-Unis avec l'album en tête de liste au numéro 49 - l'album le plus élevé du groupe depuis les années 80.

Doug Aldrich et Reb Beach sont les guitaristes les plus anciens de Whitesnake, tous deux dans le groupe depuis 10 ans en 2012.
En 2014, Doug Aldrich a décidé d'arrêter et a été remplacé par l'ex-guitariste de Night Ranger, Joel Heokstra.
________________________________________________________________________________________________________________________________

Read more on Last.fm. User-contributed text is available under the Creative Commons By-SA License; additional terms may apply.
Top Titres
1
Here I Go Again
2
Is This Love
3
Still of the Night
4
Fool For Your Loving
5
Love Ain't No Stranger
6
The Deeper The Love
7
Crying In The Rain
8
Slide It In
9
Now You're Gone
10
Give Me All Your Love
Top Albums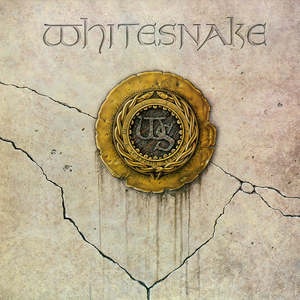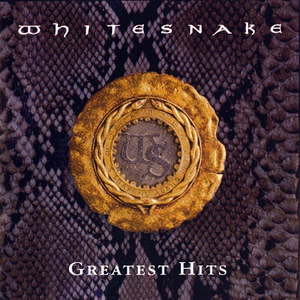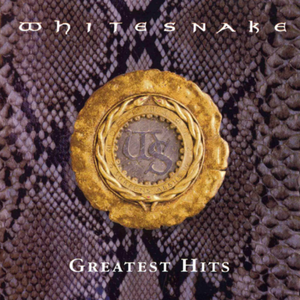 Whitesnake's Greatest Hits
pistes