Brief history :

Winger is an American rock band that has combined elements of glam metal and progressive metal. Formed in New York City, Winger gained popularity during the late 1980s and early 1990s. The band's two platinum albums, Winger and In the Heart of the Young, along with charting singles "Seventeen," "Headed for a Heartbreak" and "Miles Away," put them on the top of the charts by the early 1990s. In 1990, the band was nominated for an American Music Award for "Best New Heavy Metal Band." As the music scene changed in the early to mid-1990s due to the popularity of grunge, their success faded after their third release Pull.
Winger disbanded in 1994. In 2001 they reunited and have since conducted several successful tours. In 2006, the band's 1993 touring line-up (minus Paul Taylor but including John Roth) reunited to record the band's first studio album in over 13 years, IV, and toured in support of the album into 2008.
In 2009, the band released their fifth album, Karma. As of 2013, Winger was performing on mini-tours, festivals and private events. Their most recent album, Better Days Comin', came out in 2014.

Main career and break-up (1987–1994).
The debut album, Winger, was released on August 10, 1988 on Atlantic Records. The record was a success, achieving platinum status in the United States, and gold status in Japan and Canada. On February 11, 1989, the album peaked at number 21 on the Billboard 200, and was in various places on the chart for 63 weeks. Radio and MTV hits from the album included "Madalaine", "Seventeen", "Headed for a Heartbreak" and "Hungry". In 1990, the band was nominated for an American Music Award for "Best New Heavy Metal Band".
Shortly after that tour, Winger released its second album In the Heart of the Young, which went 1-and-1/2 platinum in the U.S. and gold in Japan. Hit radio tracks and MTV videos included "Can't Get Enuff", "Miles Away" and "Easy Come Easy Go".
Winger followed the release of its second album with a 13-month world tour, playing over 230 dates with Kiss, Scorpions, ZZ Top, Extreme and Slaughter. Paul Taylor left the band after the tour, citing exhaustion after years of touring. Their third studio album, Pull, produced by Mike Shipley, was recorded in 1992/1993 as a three-piece band. It was originally to be called Blind Revolution Mad, after the opening song. Reportedly, Kip Winger, anticipating that critics would dismiss the album out of hand, renamed it Pull as a tongue-in-cheek reference to the CD being used by critics as a skeet-shooting target. The album was not as successful as the previous albums sales wise, but gained solid reviews. On the following tour, John Roth was called in to replace Paul Taylor on rhythm guitar. The album coincided with the rise of grunge, which swept aside the brand of melodic pop metal that Winger represented.
In the 1990s, Winger was subject to mockery from MTV's animated series Beavis and Butt-head.
Series creator Mike Judge later revealed that he had been incorrectly informed that Kip Winger had asked the network not to make jokes about the band on the series, which led to further jokes about the band, but later learned from Winger himself that he had never made any such stipulation. "Stewart", an early character from the TV show, wore a Winger t-shirt during the shows original run on MTV during the early 90s.
After disbanding in 1994, bassist/lead vocalist Kip Winger went on to a solo career, guitarist Reb Beach went on to touring projects with artists Dokken, Alice Cooper and has held a permanent guitar spot in Whitesnake since 2002. The band's other members pursued or resumed careers as session musicians.
Reunions (2001–present)
In 2001, it was announced that all original members of the band would return to the studio to record the song "On the Inside" for The Very Best of Winger. In 2002, all five members embarked on a reunion tour of the U.S. and Canada on a bill with Poison. According to Kip Winger, in a 2008 interview with rock and roll comic C.C. Banana, it was important to include all five members because "it was the big, long-awaited reunion so I wanted to include everybody who had ever been in the band." In 2003, it was confirmed that activity had been halted due to Reb Beach's touring commitment with Whitesnake as well as his solo album "Masquerade" and involvement with "super-group" project The Mob with King's X frontman Doug Pinnick and Night Ranger drummer Kelly Keagy.
On July 16, 2005, it was announced that Kip Winger would perform as the lead singer for the Alan Parsons Live Project at the Common Ground Music Festival in Lansing, Michigan. In May 2006, it was confirmed that Winger had reformed without one of its original members Paul Taylor, to record another album and tour Europe. The album, IV, was released in Europe in October and the nine-country "Winger IV Tour" ran in the last two weeks of the same month.
On February 25, 2008, the band performed in Providence, Rhode Island, as part of a benefit for survivors of the Station nightclub fire. The concert, along with other artists was debuted on VH1 Classic on March 23, 2008. In late 2009, it was confirmed that Winger would record a fifth album Karma, with a tour to support it. Most recently, John Roth became the guitarist for Giant and would appear on their forthcoming album Promise Land then set for release in February/March of 2010.
Winger released their sixth studio album titled, Better Days Comin' in April 2014, after teasers were published on Kip Winger's website and on the official Winger Facebook page as well.
As of late 2018, Winger was playing club dates. They were scheduled on Dec 29, 2018 in Westland, Michigan.
_______________________________________________________________________________________________________________________________
Bref historique :
Winger est un groupe de rock américain qui combine des éléments de glam metal et de metal progressif. Formé à New York, Winger a gagné en popularité à la fin des années 1980 et au début des années 1990. Les deux albums platine du groupe, Winger et In the Heart of the Young, ainsi que les singles «Seventeen», «Headed for a Heartbreak» et «Miles Away», les placent en tête des charts au début des années 1990. En 1990, le groupe a été nominé pour un American Music Award dans la catégorie «Meilleur nouveau groupe de heavy metal». Alors que la scène musicale a changé du début au milieu des années 1990 en raison de la popularité du grunge, leur succès s'est estompé après leur troisième sortie Pull.
Winger s'est dissous en 1994. En 2001, ils se sont réunis et ont depuis effectué plusieurs tournées avec succès. En 2006, le line-up du groupe en tournée en 1993 (moins Paul Taylor mais incluant John Roth) s'est réuni pour enregistrer le premier album studio du groupe en plus de 13 ans, IV, et a tourné à l'appui de l'album en 2008.
En 2009, le groupe sort son cinquième album, Karma. À partir de 2013, Winger se produisait sur des mini-tournées, des festivals et des événements privés. Leur dernier album, Better Days Comin ', est sorti en 2014.
Carrière principale et rupture (1987–1994).
Le premier album, Winger, est sorti le 10 août 1988 sur Atlantic Records. Le record a été un succès, obtenant le statut de platine aux États-Unis et le statut d'or au Japon et au Canada. Le 11 février 1989, l'album a atteint un sommet au numéro 21 du Billboard 200 et a été à divers endroits du classement pendant 63 semaines. Les succès radio et MTV de l'album comprenaient "Madalaine", "Seventeen", "Headed for a Heartbreak" et "Hungry". En 1990, le groupe a été nominé pour un American Music Award pour le "Meilleur nouveau groupe de heavy metal".
Peu de temps après cette tournée, Winger a sorti son deuxième album In the Heart of the Young, qui est allé 1-et-1/2 platine aux États-Unis et l'or au Japon. Hit pistes radio et vidéos MTV inclus "Can't Get Enuff", "Miles Away" et "Easy Come Easy Go".
Winger a suivi la sortie de son deuxième album avec une tournée mondiale de 13 mois, jouant plus de 230 dates avec Kiss, Scorpions, ZZ Top, Extreme et Slaughter. Paul Taylor a quitté le groupe après la tournée, invoquant l'épuisement après des années de tournée. Leur troisième album studio, Pull, produit par Mike Shipley, a été enregistré en 1992/1993 en tant que groupe de trois musiciens. Il devait à l'origine s'appeler Blind Revolution Mad, après la chanson d'ouverture. Selon certaines sources, Kip Winger, prévoyant que les critiques rejetteraient l'album d'emblée, l'a renommé Pull comme une référence ironique au CD utilisé par les critiques comme une cible de tir au skeet. L'album n'a pas eu autant de succès que les ventes d'albums précédents, mais a obtenu de solides critiques. Lors de la tournée suivante, John Roth a été appelé pour remplacer Paul Taylor à la guitare rythmique. L'album a coïncidé avec l'essor du grunge, qui a balayé la marque de pop metal mélodique que Winger représentait.
Dans les années 1990, Winger a fait l'objet de moqueries de la série animée Beavis et Butt-head de MTV. Le créateur de la série Mike Judge a révélé plus tard qu'il avait été incorrectement informé que Kip Winger avait demandé au réseau de ne pas faire de blagues sur le groupe dans la série, ce qui avait conduit à de nouvelles blagues sur le groupe, mais a appris plus tard par Winger lui-même qu'il n'avait jamais fait une telle stipulation. «Stewart», un des premiers personnages de l'émission télévisée, portait un t-shirt Winger pendant les émissions originales diffusées sur MTV au début des années 90.
Après sa dissolution en 1994, le bassiste / chanteur principal Kip Winger a poursuivi une carrière solo, le guitariste Reb Beach a continué à tourner des projets avec les artistes Dokken, Alice Cooper et a occupé une place de guitare permanente à Whitesnake depuis 2002. Les autres membres du groupe ont poursuivi ou repris des carrières de musiciens de session.
Réunions (depuis 2001)
En 2001, il a été annoncé que tous les membres originaux du groupe retourneraient en studio pour enregistrer la chanson "On the Inside" pour The Very Best of Winger. En 2002, les cinq membres ont entrepris une tournée de réunion aux États-Unis et au Canada sur un projet de loi avec Poison. Selon Kip Winger, dans une interview en 2008 avec le comique de rock and roll C.C. Banana, c'était important d'inclure les cinq membres parce que "c'était la grande réunion tant attendue donc je voulais inclure tous ceux qui avaient déjà été dans le groupe." En 2003, il a été confirmé que l'activité avait été interrompue en raison de l'engagement de Reb Beach en tournée avec Whitesnake ainsi que de son album solo "Masquerade" et de son implication dans le projet "super-groupe" The Mob avec le chanteur de King's X Doug Pinnick et le batteur de Night Ranger Kelly Keagy.
Le 16 juillet 2005, il a été annoncé que Kip Winger se produirait en tant que chanteur principal du Alan Parsons Live Project au Common Ground Music Festival à Lansing, Michigan. En mai 2006, il a été confirmé que Winger s'était reformé sans l'un de ses membres originaux Paul Taylor, pour enregistrer un autre album et faire une tournée en Europe. L'album, IV, est sorti en Europe en octobre et les neuf pays "Winger IV Tour" ont eu lieu au cours des deux dernières semaines du même mois.
Le 25 février 2008, le groupe s'est produit à Providence, Rhode Island, dans le cadre d'une prestation pour les survivants de l'incendie de la boîte de nuit de la Station. Le concert, avec d'autres artistes a débuté sur VH1 Classic le 23 mars 2008. Fin 2009, il a été confirmé que Winger enregistrerait un cinquième album Karma, avec une tournée pour le soutenir. Plus récemment, John Roth est devenu le guitariste de Giant et apparaîtra sur leur prochain album Promise Land puis sortira en février / mars 2010.
Winger a sorti son sixième album studio intitulé Better Days Comin 'en avril 2014, après la publication de teasers sur le site Web de Kip Winger et sur la page Facebook officielle de Winger.
À la fin de 2018, Winger jouait dans les clubs américains. Ils étaient prévus le 29 décembre 2018 à Westland, Michigan, etc...
_______________________________________________________________________________________________________________________________
Read more on Last.fm. User-contributed text is available under the Creative Commons By-SA License; additional terms may apply.
Top Titres
1
Seventeen
2
Miles Away 3
Headed For A Heartbreak
4
Madalaine
5
Hungry
6
Miles Away (Acoustic)
7
Easy Come Easy Go 8
Headed for a Heartbreak (acoustic)
9
Rainbow In The Rose
10
Down Incognito
Top Albums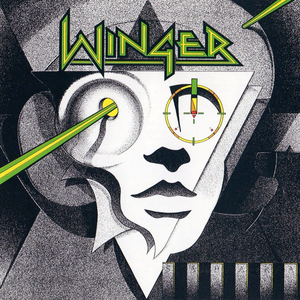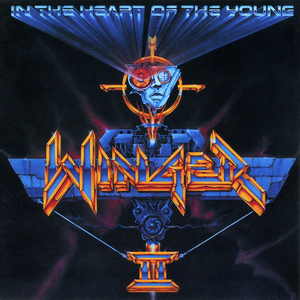 In the Heart of the Young
pistes